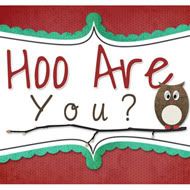 Like my bloggy friend Hannah, I'm a day late. But, here it is:
1. Have you ever attended a professional sports game?
Yes, a LOOOONG time ago I went to a Dallas Cowboys vs. Denver Broncos game. I was torn between which team to root for because I used to live in Texas but was, at the time, living in Denver. It was a great game!
2. Have you ever been to a concert and if so which one was your
ultimate favorite performance?
Why, yes! My first was....oh brother, I'm about to really date myself....Rick Springfield. Oh, yeah, I thought he was the bomb then, but I was only like fifteen.
I've been to a Michael Jackson concert which was pretty cool. But the most recent, which was probably about 8 years ago, I went to an Enrique Iglesias concert in Atlanta. I was hooked on him for a while. But then, my hubby, who is always looking out for my best interests, told me he was gay.
3. Have you ever been to Disneyland or Disney World?
Yes! Went as a kid and then as an adult. Swore I'd never go again but it's been a few years so maybe the terror has worn off.
4. What is your favorite theme park?
I don't usually go to theme parks anymore but the most memorable I guess would be Knotts Berry Farm in Anaheim, CA. It was great for the kids.
5. Do you have a favorite vacation spot?
Hmmm...well, yes...Paris. Hands down.